This year's NBA media day will not be soon forgotten as this was one of the craziest in the league's history with all the roster changes for each team along with dealing with the virus.
Covid-19 vaccine impacts on the NBA
The biggest topic of media day this year was some NBA players refusing to get the COVID-19 vaccine. League has come out and said they won't require the vaccine but they have made some rules that make being unvaccinated an inconvenience to not only the players without the vaccine but to the team as a whole vaccinated or not. For example, Unvaccinated players will not be able to eat in the same room as vaccinated players and, must have lockers as far away from vaccinated players as possible. Along with that unvaccinated players will be tested on all practice, travel, team activity, and game days. Now the large majority of players have gotten the vaccine for COVID but to note a few players who said they have not and don't want to get the vaccine are All Star players, Kyrie Irving who plays for the Brooklyn Nets, and Bradley Beal who plays for the Washington Wizards. They both stated that during their interviews on media day that they do not currently have the vaccine but, by not having the vaccine players who do not comply with local vaccination requirements will not be paid for the games that they miss due to their status so even though they are both signed to contracts that will pay them over 30 million this season alone, they might not be paid all of that money if they come down with COVID.
76ers sticky situation
Coming into this year's media day for the Philadelphia 76ers organization was different than any other team because of drama surrounding their very disgruntled star player, Ben Simmons and he was the focus of most of the questions in the media day interview. This all started because Ben Simmons had an abysmal and absolutely atrocious streak of playoff performances the previous season. For example in the most important game of the series game 7 where the team who loses is eliminated from the playoffs, they played against the Atlanta Hawks Ben Simmons had scored only 5 points the entire game which is embarrassing for a star player like him and, led them to losing the game to the Atlanta Hawks and getting them knocked out of the playoffs by a team many people expected them to beat easily. Anyway, after the game, on social media, Ben Simmons was mocked by fans for playing so horribly and decided he didn't want to be on the team anymore so he requested a trade but the 76ers have not gotten an offer from other teams that are enticing enough for them to trade Ben Simmons so they are waiting until they get a trade offer they like but, now teams are trying to lowball the 76ers because they know Ben Simmons doesn't want to be there anyway. It is almost time for the next season to begin and they still have yet to trade Ben Simmons so, it looks like he will still be on the 76ers roster coming into the next season which will surely not help them if he has a bad attitude toward the team as he does currently.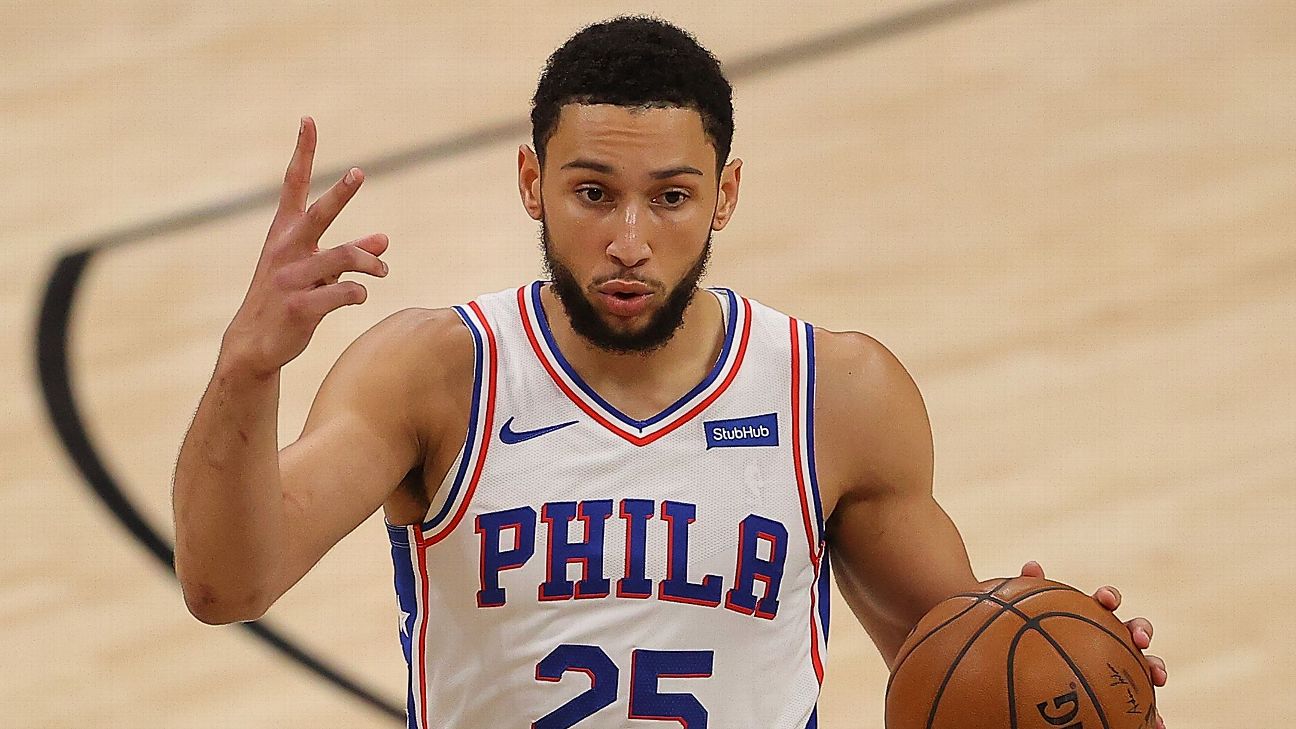 Let me know what you think of Ben Simmons trying to leave the 76ers. Also please click the link to check out my other blog posts about the NBA here it updates weekly: torianbennett13. Also, this is the full Live stream of the Philadelphia 76ers media day Live Stream Philadelphia 76ers Media Day Livestream (9.27.21) (this recording isn't mine)