Happy Black History Month!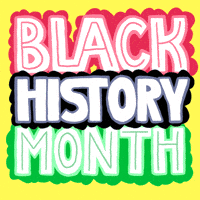 Today we will be talking about the father of Black History Month: Carter G. Woodson
Carter G. Woodson, otherwise known as the "Father of Black History," was born in Virginia and wasn't able to attend high school until he was 20. However, after graduating from high school in less than two years, he eventually got his Ph. D. from Harvard University and became the second African American to do so. In 1915, he founded the Association for the Study of Negro Life and History, to study the accomplishments of African American, and is ironically one of his greatest accomplishments. He went on to create the Journal of Negro History in 1916, and also created the Negro History Bulletin in 1917 as well.