Most superhero fans want to suddenly have superpowers, to fight evil and to do what normal people can't do. Well it's what happens in Shazam. Shazam is funnier and at times darker than it may look.
Before the movie is all about superpowers and fighting crime Shazam is all about family. Billy Batson is one of the biggest troublemakers in this movie universe. Billy is known for pranking Philadelphia cops and causing trouble for social workers.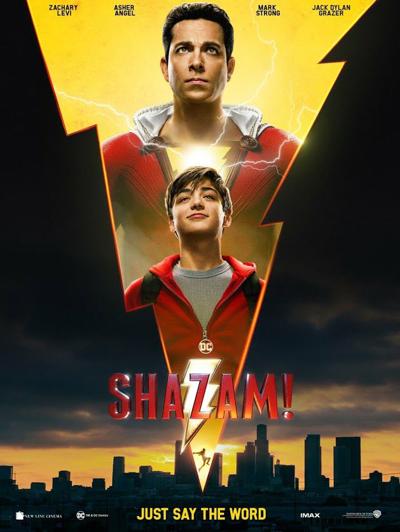 Billy is soon put into a foster home by parents Rosa and Victor. Billy shares a room with Freddy. Freddy has a super big interest in DC and even has some Superman and Batman merchandise all over his room.
Even after all the love Billy has been shown by this new foster family, his only goal is to leave and search for his biological mother who abandoned him years ago.
Putting together Billy's pain and warmth of his new home and foster family shows that Shazam makes a message about how you choose the people around you that care over the people you would hope to be with.
Zachary Levi bio
Zachary Levi Pugh is an American actor and singer. He received critical acclaim for starring as Chuck Bartowski in the series Chuck, and as the title character in Shazam, as a part of the DC Extended.
He was born on September 29, 1980 in Lake Charle, LA. His mom and dad are Darrell Pugh and Susy Pugh, he also has 2 siblings, Shekinah Pugh and Sarah Pugh.
Zachary has also starred in many films and TV shows such as Chuck 2007-2012, Shazam 2019, Tangled 2010, and Thor: The Dark World 2013.