Holidays this year are a big mess. We can't go anywhere and we can't invite a lot of people. So how can we enjoy Thanksgiving and still be safe? One way is to make dinner for you family. Link 1 and Link 2 is where I got this idea from.
Step 1:
The first step is to cut and peel the potatoes. Add the potatoes into a large bowl and let the potatoes simmer in warm water for 30 mins. The way you can check they are done is by poking a fork through the potatoes. If you feel like the potatoes are hard then let them sit for 5 more minutes.
Step 2:
For step 2 all you have to do is preheat a oven to 350 degrees F.
Step 3:
While the oven is getting warm, get the potatoes and drain them. Then get a dry pot and put it on the stove. Mash the potatoes on low heat, allowing the steam to escape .
Step 4: Turn the heat off and butter, cream cheese, and 1/2 cup of half-and-half. Then add 1/2 teaspoon seasoning salt and 1/2 teaspoon black pepper. try it and if it needs more salt and pepper then add.
Step 5: The last step of this recipe is to transfer the potatoes to a medium-sized baking dish and throw a few pieces of butter on top of the mashed potatoes. Then place the dish in the oven until the butter is melted and the potatoes are warmed throughly.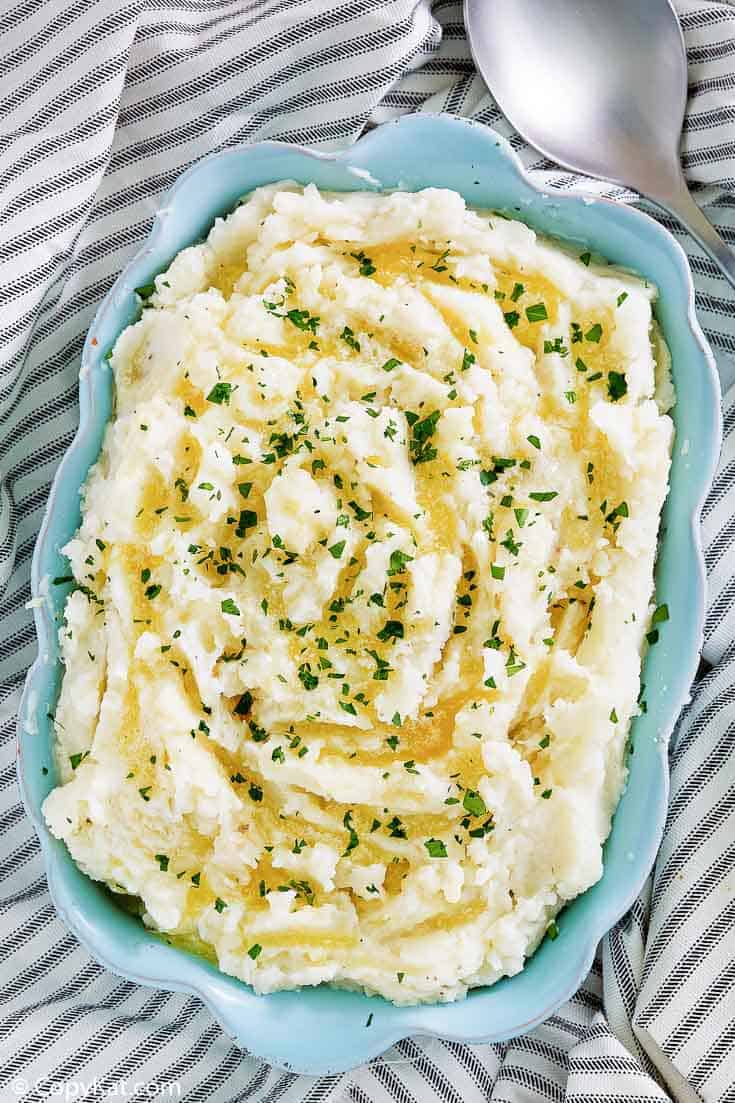 Thank you for reading and enjoy your Thanksgiving!!