Hey Guys its me Kamilah, today I will be talking about the election!!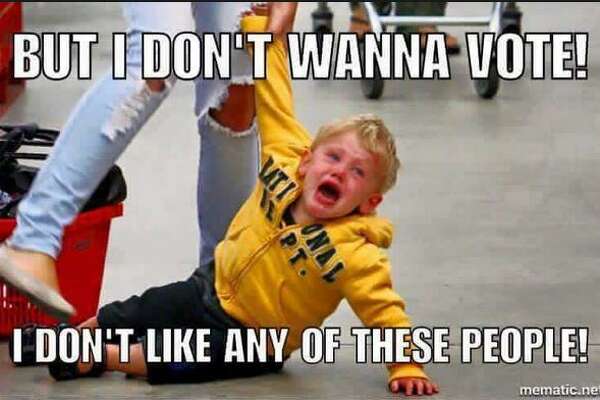 So there has been a lot going on lately with the election and some people like Biden and others like Trump, so today I decided to do a background check. I will be finding some bad things and good things about them (I will put links to my sources>.<)
Biden
So it took me a really long time to find things on Biden that no one knew and finally I found something, but that something shocked me 0.0
"Political experts and education policy researchers say Biden, a supporter of civil rights in other arenas, did not simply compromise with segregationists — he also led the charge on an issue that kept black students away from the classrooms of white students. His legislative work against school integration advanced a more palatable version of the "separate but equal" doctrine and undermined the nation's short-lived effort at educational equality, legislative and education history experts say."
If you didn't get that he basically didn't want the schools to be desegregated and he wanted colored people to stay with each other and uncolored people to stay with each other. I was really shocked by this because I thought that Biden was a great guy, he could have changed but you never know if he still feels that way. If you are interested in seeing more then here (Click)
The thing that I thought was cool was he had a very close relationship with Obama and in the article I was reading it said "Mr. Biden talks about their friendship frequently, as well as the work they did together on issues ranging from health care to foreign policy." After I heard that I was thinking that Biden actually could have changed, he used to have problems with colored people and then he just became friends with a colored person!Here is the link if you want to see more: Click
Trump
So there are a lot of people I know of that dislike Trump so I'm going to dig up some bad things and good things!!(I don't know who's better so I think that you guys should decide for yourselves, not what your family thinks, but what you think)
"In 2011, Donald Trump stoked false claims that Barack Obama had lied about his education. During a speech to the Conservative Political Action Conference, Trump said, "Our current president came out of nowhere. Came out of nowhere. In fact, I'll go a step further: The people that went to school with him, they never saw him, they don't know who he is. It's crazy."
"Over a year after the White House released Obama's long-form birth certificate, Donald Trump again promoted the "birther" myth, tweeting, "An 'extremely credible source' has called my office and told me that @BarackObama's birth certificate is a fraud." President Trump has publicly attacked media outlets for citing anonymous sources, but has himself cited anonymous sources numerous times to support the claim that Barack Obama lied about his biography."
so as we can see there is a lot of dirt on trump but lets try to find some good things now, here is the link if you wanna know more: Click
–He continued to deliver for the forgotten Americans.
–He implemented tighter work requirements for food stamps.
– He has got NATO allies to cough up more money for our collective security.
– He stood with the people of Hong Kong. (He warned China not to use violence to suppress pro-democracy protests and signed the Hong Kong Human Rights and Democracy Act.)
These are the best things I think he has done, Don't believe me? check this out and do some research of your own Click
So this is all of the stuff I found out about Trump and Biden. Who do you vote for now? I think I'm going with Biden but Im not all the way positive. Anyways catch ya next time!!