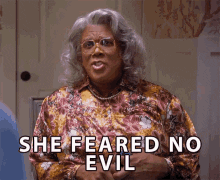 Hello everyone! This week our post is going to be halloween themed because well halloween is in 2 days. This post we are going talk about two halloween movies that I like alot. I highly recommend watching especially if you have kids that aren't ready for real scary movies or you yourself don't like scary movies then this is.
The first movie is recommended watch is A madea halloween boo! I recommend watch this because it's a mixture of comedy and terror. This movie is actually the first halloween themed movie that I really enjoyed. It wasn't to scary and it was funny so this is definitely my type of movie.
The second and last movie is A madea halloween boo 2 it's from the same franchise. This movie is the same as the first one but a different plot, a whole lot of pot twist, and enemies coming together to fight the people scaring them. These movies are perfect for kids 9 or 10 and up depending on the parent. For kids under 9 or 8 and under should watch with a parent.
For Parents:
Hello parents BOTH of these movies are rated pg-13. It is definitely up to you if you let your kids watch this movie. Before letting your kids watch this movie i would advise that you the parents watch it first to make sure that your kids can watch the movie. The movies aren't bad at all there's just some language that kids don't need her because we don't want them to REPEAT some of those words.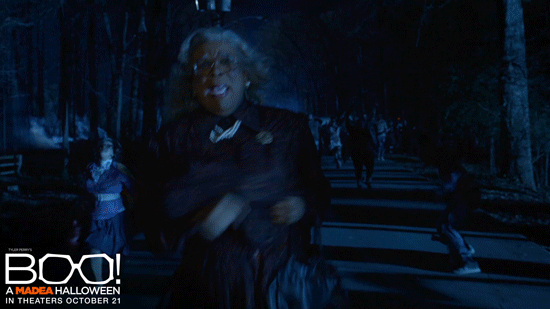 Thanks for reading byee!!!